IN HONOR OF THE ISTRIAN "KITCHEN DIAMNOND"
Oct 11, 2021, 1:29:34 PM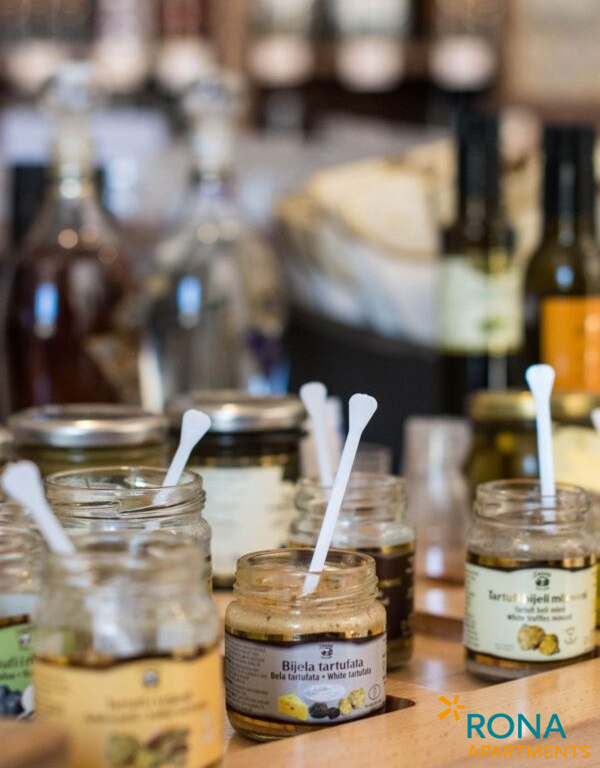 In the heart of the Motovun forest, one of the most important areas for collecting white truffles in Istria, the Truffle Zigante Days are held every year. 
Unlike previous years when the event included a truffle fair, this year the entire program is focused on the Zigante restaurant. 
The offer will include truffle products and dishes, including a tasting of products in the Zigante store. 
There will also be a demonstration truffle hunt with a licensed truffle grower and his irreplaceable partners, truffle dogs.
Are you a truffle fan? Then you should not miss the Truffle Zigante Days in Livade, which last until November 14 this year. 
If you can't get to Istria, try making a fuži traditional truffle dish yourself.
What awaits you?
At the Zigante Truffle Days, the following is prepared for you:
A diverse  exhibition of  white and black fresh truffles and over 50 different Zigante truffle products
           Many of the delicacies with truffles can be tasted and bought at the exhibition itself.
Promotion of autochthonous Istrian products  such as prosciutto, cheese, olive oils, honey and brandy from top local producers
           All products are offered at promotional prices.
A rich  international  wine exhibition   with the participation of numerous winemakers from all over Croatia, but also from neighboring countries
           All top wines can be tasted and bought at promotional prices.
Unforgettable  search for truffles in the Motovun forest 
           While riding the tourist train "truffle trail", the guide introduces guests to truffle farming in Istria. 
           Upon arrival in the forest, guests enjoy an unforgettable experience of searching for truffles with a licensed truffle and his tracking dogs.
An exciting  culinary  show  in which many domestic and foreign top chefs prepare favorite specialties with truffles that can also be tasted