PETS FRIENDLY
May 27, 2021, 8:26:53 AM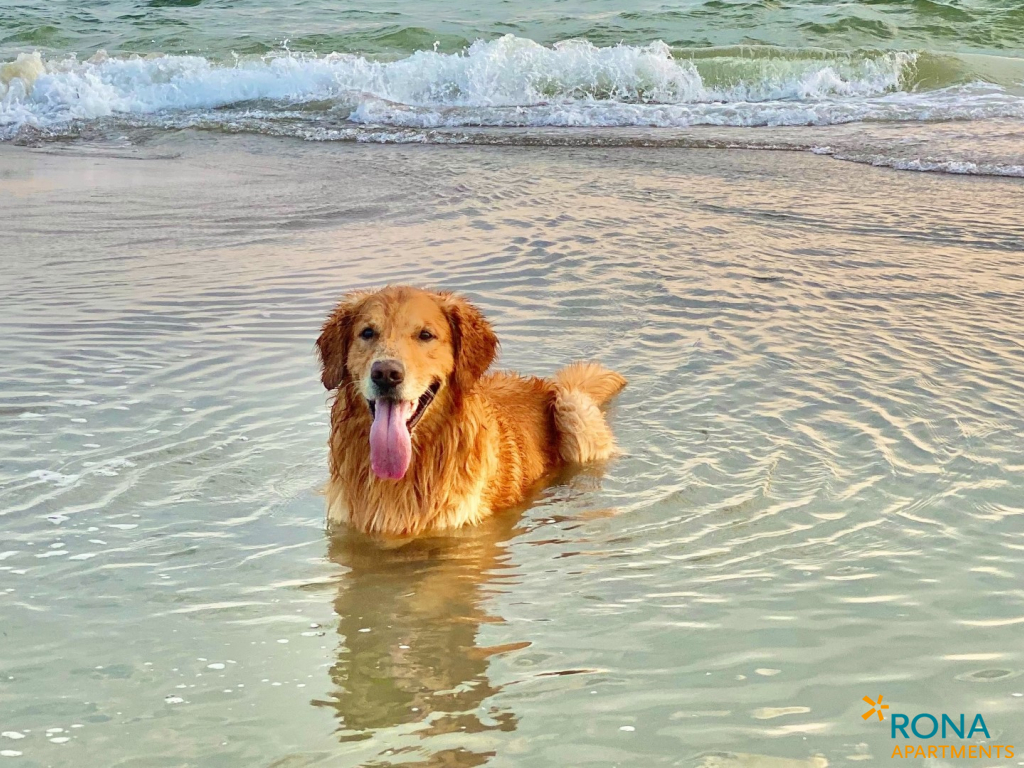 Traveling with a car
Check with your veterinarian and renew any shots that are due. Make sure your pet is healthy.
There may be parasites where you are headed that are different from where you live. So make shute to give your pet a treatment
of flea and tick medication if you notice that the pet is ill, and consult your veterinarian. Some parts of the country, especially wooded areas,
may be infested with fleas and ticks. So be careful while exploring the local area, and ask locals for help and directions.
Check your pet's supplies
pack all of the necessary items in one small bag and keep it where you can get to it: 
leash and collar
name tag (with your contact on it)
picture of your pet (in case you should be separated)
bottled water and a portable water dish
supply of pet food, dish, and spoon
dog treats (all good pets deserve a treat now and then)
brush
toys (save a special chew bone or toy for the trip to keep your pet entertained)
medication (including eye and ear drops, ear powder, tweezers for removing burrs, and any pills or vitamins your pet may be taking)
pet harness for riding in the car (pets need to be "buckled up for safety")
an old sheet or two for covering up hotel furniture that your pet may jump up on
pee clean-up sheets
plastic bags for picking up after your pet
Tips to make your pet more comfortable
Grooming your pet including bathing, combing and nail trim before the trip will make your pet more comfortable and presentable.
Feed your pet several hours before you depart and then take them for a long walk before you start your trip.
Getting the car ready
Create a place where your pet can ride safely and still see out the window. Locate your pet where you can touch them to reassure them that you are with them.
Having your pet sit in your lap is not a good idea. They will also need access to their water.
A favorite blanket or pet bed would be helpful to take so they feel "at home."
Don't forget the pet harness  or pet car seat as you don't want them flying through the windshield if you have to stop suddenly.
Overnight in a apartment
Hopefully, you booked a pet friendly apartment or mobile home from our website.
By doing so you will not have to worry as much, and it will make your vacation a lot more relaxed.
Be courteous to other citizens in the local area and keep your pet leashed, quiet, and well behaved while you are there.
Walk your pet in designated areas and be sure to clean up after them.
The beach
Check for pet friendly beaches in your chosen destination, you can also ask locals about some recommendations.
Make sure that your pet stays close to you, and that they don't try to chew on anything from the sea, since it could be harmful for the pet.
Entertain your pet with some toys and keep a towel handy to help them get dry quicker when it is time to return to your accommodation.
Traveling with Croatian airlines
Only cats and dogs (accompanying a passenger) can be transported in the passenger cabin,
unless it is forbidden by the state where the pets are transported to and provided the Croatia Airlines rules and regulations are complied with.
Passengers must collect all the information about regulations of the country they are travelling to and make sure they possess the required documents.
It is necessary to make a reservation in advance and pet transport is always charged additionally. 
Animals have to be transported in a proper container, big enough for the animal to be able to stand in.
The size of the container is limited and its dimensions cannot exceed 115 cm. The bottom of the container has to be water-resistant and the maximum weight
of the container with the pet is 8 kg. Only one pet container is allowed per passenger.
The container with the pet must be stowed on the floor under the seat in front of the passenger for the whole duration of the flight.
Charges
Domestic flights: 150 HRK + VAT (25%)
International flights (within Europe): 50 EUR / 60 USD / 60 CAD
International flights (outside Europe): 70 EUR / 100 USD / 100 CAD
(source: Croatian Airlines)